From Artistic Modeling to Lens: Addison Dione's Journey to Becoming "That Girl" Professional Photographer
Views: 15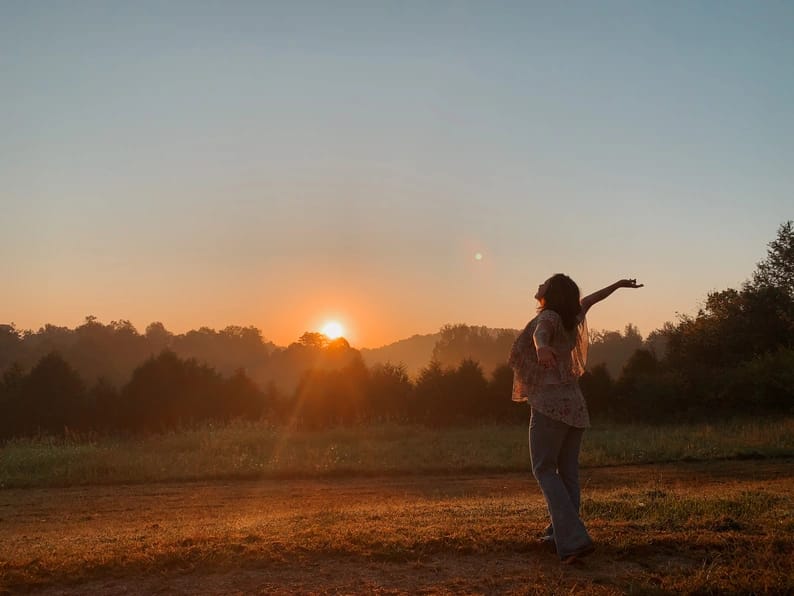 Transition of Passion
In the vibrant city of Nashville, TN, a remarkable transformation has taken place in the world of photography. Meet Addison Dione, once a celebrated female artistic model, now an outstanding professional photographer who captures the essence of families in the most precious moments of their lives. Addison's journey from artistic modeling to behind the lens has been nothing short of awe-inspiring.
Embracing a New Vision
Addison's transition from a successful artistic model to a professional photographer was fueled by her unyielding passion for creativity and storytelling. Having experienced the art of modeling firsthand, she knew how essential attention to detail was in creating captivating visuals. Armed with this unique perspective, Addison embarked on a new artistic endeavor, where she skillfully translated her modeling finesse into breathtaking photography.
"That Girl" for Your Life
As an empathetic photographer, Addison aims to be "That Girl" who delivers not just photographs, but cherished memories of your family. She goes beyond the surface, taking the time to understand each member of your household, ensuring that every photo captures the true essence of your loved ones. With a heart that loves children like her own, Addison creates a comfortable atmosphere for kids and parents alike, enabling genuine moments of joy and connection.
Holistic Tools for Joyful Motherhood
Addison is not only about capturing beautiful images; she is also "That Girl" who supports and uplifts you on the path toward joyful motherhood. With her holistic approach, she empowers mothers, helping them embrace their unique journey while preserving precious memories of their family's growth and love. Her photography sessions are more than just breath photos; they are an uplifting experience that celebrates the beauty of motherhood.
Experience and Expertise
With over 11 years of experience in photographing weddings and families, Addison has honed her skills to perfection. Her favorite clients are those who entrust her to do fantastic work, knowing that Miss Addison is Fun, and she gets it Done! This mutual trust and understanding make photography sessions a breeze, allowing her to capture authentic emotions and genuine smiles effortlessly.
Conclusion

Addison Dione's transformation from a renowned artistic model to "That Girl" professional photographer in Nashville showcases the power of passion and a relentless pursuit of creativity. Her journey behind the lens has been guided by her unique perspective as a former artistic model, which enriches her photography with outstanding attention to detail. As she captures the cherished moments of families, Addison's holistic approach and support for joyful motherhood make her a true gem in the photography world. If you seek a photographer who not only delivers stunning images but also becomes a friend and supporter, Addison Dione is the perfect choice to immortalize your family's most heartfelt memories.

All Images are ©2023 Addison Dione
About The Author: About The Author: As a photography blogger, I am not only a devoted father but also an enthusiastic photographer. My utmost dedication lies in putting my clients' needs first, and this sets me apart in the field of photography. Should you have any inquiries about my latest work or require any form of assistance, feel free to reach out to me. Rest assured, I am always here to lend a helping hand!