Ted Vieira: The Quintessential Film Photographer of Las Vegas
Views: 5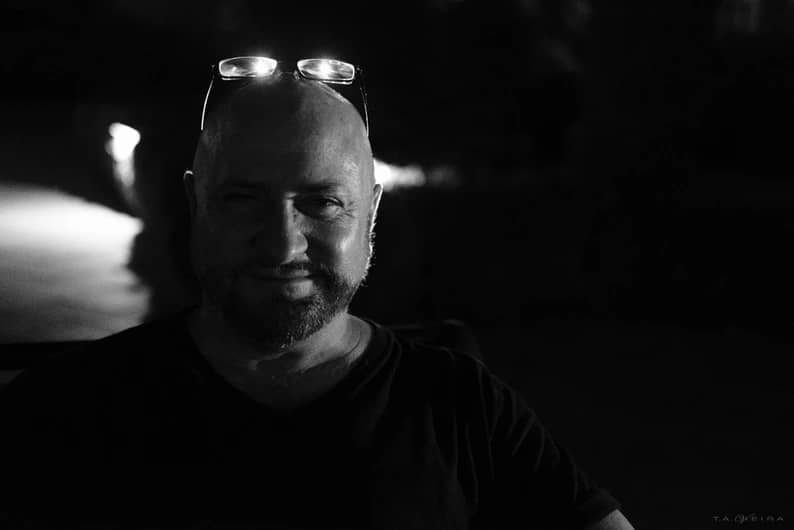 Ted Vieira: The Quintessential Film Photographer of Las Vegas
Introduction:
In the vibrant city of Las Vegas, there is one photographer who captures its essence like no other—Ted Vieira. A close friend and an exceptional film photographer, Ted's passion shines through in every frame. From his captivating YouTube channel and insightful podcast to his remarkable portfolio on his website, Ted Vieira is a name every photography enthusiast should know.
The Master of Film Photography:
Renowned for his expertise and mastery in film photography, Ted Vieira skillfully crafts images that evoke nostalgia and raw emotions. His dedication to preserving the authenticity and artistry of film sets him apart in the digital-dominated era.
YouTube Channel and Podcast:
Ted Vieira's YouTube channel offers a wealth of informative and inspiring videos, sharing his knowledge and experiences with photographers of all levels. His Photography Matters Podcast delves deeper into the creative and technical aspects of photography, with engaging conversations and thought-provoking topics.
Portfolio and Website:
Explore Ted Vieira's impressive portfolio on his website, showcasing his versatility and ability to capture the essence of his subjects. Each image tells a story, inviting viewers on a visual journey through his lens.
Booking a Photosession with Ted:
Heading to Las Vegas? Book a photosession with Ted Vieira for an extraordinary experience. Whether for portraits, engagements, or commemorating your visit, his expertise and artistic vision will ensure timeless and cherished images.
Book your session with Ted Today! Click Here!
Links:
Conclusion:
Ted Vieira, the exceptional film photographer of Las Vegas, shares his passion and expertise through his YouTube channel, podcast, and captivating portfolio. From enhancing photography skills to booking photosessions, Ted Vieira's contributions leave a lasting impression.
*All images showcased in this article are copyrighted by ©2023 Ted Vieira.
About The Author: About The Author: As a photography blogger, I am not only a devoted father but also an enthusiastic photographer. My utmost dedication lies in putting my clients' needs first, and this sets me apart in the field of photography. Should you have any inquiries about my latest work or require any form of assistance, feel free to reach out to me. Rest assured, I am always here to lend a helping hand!