Pros and Cons of JPEGmini Pro: Optimizing Image Compression
Views: 4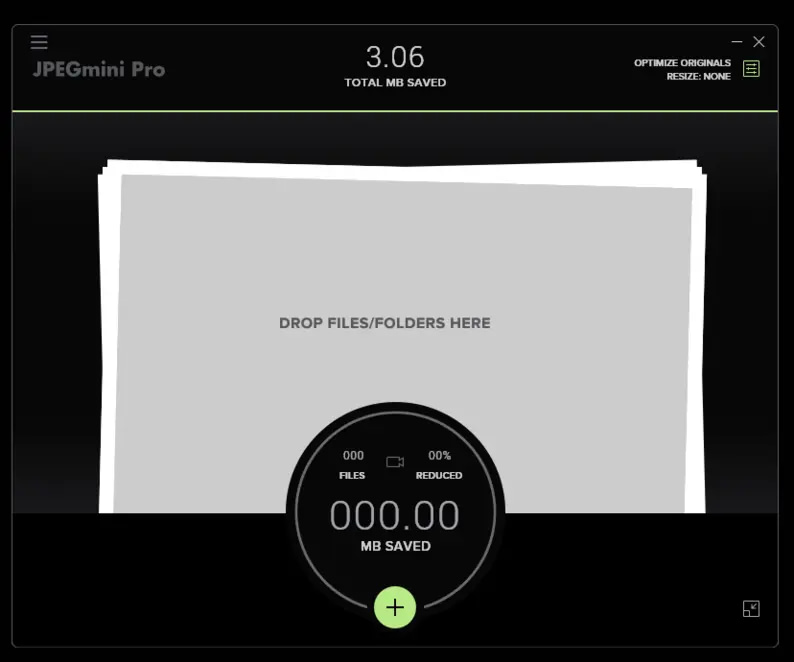 Image compression plays a crucial role in the digital world, where fast loading times and high-quality visuals are essential. JPEGmini Pro is a popular tool designed to optimize image compression without compromising image quality. In this article, we'll delve into the pros and cons of using JPEGmini Pro for image compression.
Pros of JPEGmini Pro
1. Significant Reduction in File Size
JPEGmini Pro excels at reducing the file size of JPEG images without sacrificing visual quality. By analyzing the image's structure and removing unnecessary data, it achieves impressive compression ratios. This reduction in file size is invaluable for web developers and designers aiming to enhance website loading times and user experience.
2. Retains High Visual Quality
One of the standout features of JPEGmini Pro is its ability to maintain high visual quality even after compression. Unlike some traditional compression methods that result in artifacts and pixelation, JPEGmini Pro employs advanced algorithms to ensure that images look virtually identical to their uncompressed counterparts. This makes it an excellent choice for photographers and graphic designers who want to showcase their work online without compromising on visual appeal.
3. Preserves Metadata
JPEGmini Pro retains the essential metadata embedded in the original images, including EXIF data and copyright information. This is crucial for photographers and other professionals who rely on metadata for organization, copyright protection, and maintaining the integrity of their work.
4. Batch Processing
Efficiency is a key aspect of any image compression tool, and JPEGmini Pro delivers by allowing users to process images in batches. This is particularly useful for projects involving a large number of images, as it saves time and ensures consistency in compression settings across all images.
Cons of JPEGmini Pro
1. Lossy Compression Only
JPEGmini Pro utilizes lossy compression techniques to achieve its impressive file size reduction. While it excels in maintaining visual quality, there is still a slight loss of image data. This might be a concern for professionals who require absolute fidelity in their images, such as those working with archival or print-quality materials.
2. Limited Format Support
As the name suggests, JPEGmini Pro focuses exclusively on compressing JPEG images. This means that users who work with other image formats, such as PNG or GIF, will need to use alternative tools for compression. A more versatile image compression tool would offer support for a wider range of formats.
3. Cost Consideration
While JPEGmini offers a free version with limitations, JPEGmini Pro comes with a price tag. This might be a drawback for individuals or small businesses on a tight budget. However, the cost could be justified by the tool's efficiency and the benefits it brings to larger projects and businesses.
4. Loss of Fine-tuned Control
JPEGmini Pro simplifies the compression process to ensure user-friendliness. However, this comes at the cost of detailed control over compression settings. Advanced users who require specific control over compression parameters might find this limitation frustrating.
Image Compression:
Eyes: 1.71 megs / 971kb
Tattoo: 2.08 megs / 1.38 megs
Hat:4.69 megs / 3.11 megs
*Before and after image compression
Conclusion
JPEGmini Pro is a powerful image compression tool that offers significant advantages in terms of reducing file sizes, maintaining visual quality, and preserving metadata. Its batch processing feature adds efficiency to image optimization workflows. However, the tool's exclusive focus on JPEG compression, lossy compression method, and associated costs are factors to consider. Depending on your specific needs and priorities, JPEGmini Pro could be an invaluable asset in your digital toolkit for optimizing image compression.
In a rapidly evolving digital landscape, the decision to use JPEGmini Pro or any other compression tool should be based on a careful consideration of its benefits and limitations, aligned with the goals of your project or business.
References
– JPEGmini. (n.d.). Retrieved from https://www.jpegmini.com/
About The Author: About The Author: As a photography blogger, I am not only a devoted father but also an enthusiastic photographer. My utmost dedication lies in putting my clients' needs first, and this sets me apart in the field of photography. Should you have any inquiries about my latest work or require any form of assistance, feel free to reach out to me. Rest assured, I am always here to lend a helping hand!