A Guide To Designing the Ideal Photographer Website Logo
Views: 4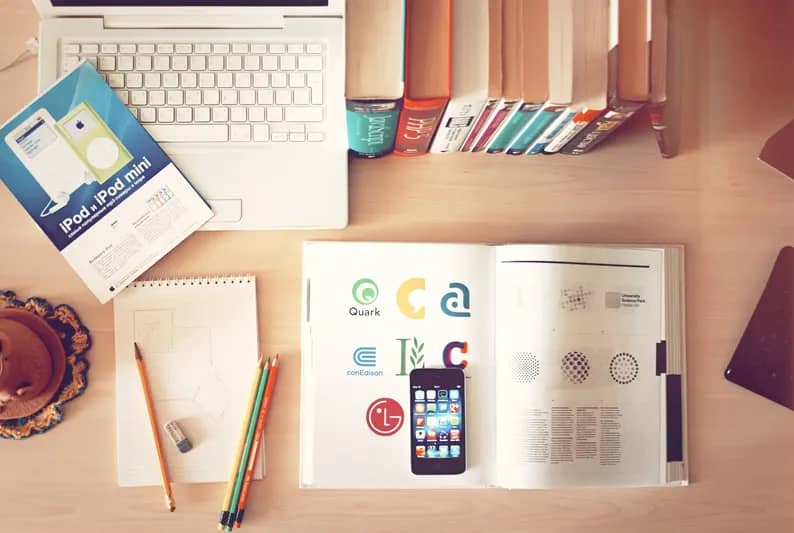 Photo by Aleks Dorohovich on Unsplash
Introduction:
In the vast landscape of the digital world, a photographer's website is their online portfolio, a place where their artistry and vision come to life. Just as a stunning photograph tells a story, a well-crafted logo communicates the essence of your brand. When it comes to photographers' websites, the perfect logo is not just a mark; it's a visual signature that encapsulates your style, professionalism, and unique identity. In this article, we'll explore the importance of a logo for photographer websites and offer tips on creating one that truly represents you.
1. First Impressions Matter:
Your website's logo is often the first thing visitors see, and as the saying goes, "You never get a second chance to make a first impression." A compelling logo sets the tone for your website, conveying professionalism and a keen eye for detail.
2. Reflecting Your Style:
Photographers are artists, each with a distinct style. Whether you specialize in wedding photography, landscapes, portraits, or wildlife, your logo should mirror the essence of your work. If your style is bold and vibrant, consider using vibrant colors and dynamic shapes. For a more classic approach, elegant fonts and muted tones might be more suitable.
3. Simplicity is Key:
In the world of logo design, simplicity reigns supreme. A cluttered or overly complex logo can distract from your photography and confuse visitors. Aim for a clean, minimalistic design that is easily recognizable and memorable. Think about iconic logos like Apple's, Nike's swoosh, or McDonald's golden arches – they're all simple yet instantly recognizable.
4. Color Palette:
The choice of colors in your logo can significantly impact the way visitors perceive your brand. Consider the emotions and associations different colors evoke. For instance, blue can convey trust and professionalism, while warm colors like red and orange evoke passion and energy. Pick a color scheme that resonates with your brand identity and the emotions you want to convey.
5. Typography Matters:
The font you choose for your logo should complement your style and be easy to read. A script font might work well for a wedding photographer, while a sans-serif font could suit a more modern and clean aesthetic. Ensure that the typography you choose is legible across various devices and screen sizes.
6. Versatility is Key:
Your logo will appear across a range of mediums – from your website and social media profiles to business cards and merchandise. It should look just as appealing whether it's scaled down to fit a small icon or blown up for a billboard. Test your logo in different sizes and formats to ensure it remains clear and striking.
7. Timelessness vs. Trends:
While it's tempting to follow design trends, remember that your logo is a long-term investment. Trends come and go, but a timeless logo will stay relevant. Aim for a design that won't become outdated quickly.
8. Seek Professional Help:
If you're not confident in your design skills, don't hesitate to seek the expertise of a professional graphic designer. They can translate your vision into a logo that truly captures your brand.
9. Feedback and Iteration:
Once you have a logo design in mind, gather feedback from peers, clients, or mentors. Constructive criticism can help refine your logo and make it even more effective.
Conclusion:
Your logo is more than just a symbol; it's the visual embodiment of your photography brand. When designed thoughtfully, it can leave a lasting impression and draw visitors into your world of imagery. Take the time to create a logo that reflects your style, stands the test of time, and resonates with your target audience. With the perfect logo, your photographer website will not only be a showcase of your work but a memorable brand experience.
About The Author: About The Author: As a photography blogger, I am not only a devoted father but also an enthusiastic photographer. My utmost dedication lies in putting my clients' needs first, and this sets me apart in the field of photography. Should you have any inquiries about my latest work or require any form of assistance, feel free to reach out to me. Rest assured, I am always here to lend a helping hand!